Ideas For the Perfect Valentine's Day in Contra Costa County
Romance is in the air – Valentine's Day cards and roses are on full display at the grocery store, and partners everywhere are nervously Google-searching "Ideas for the Perfect Valentine's Day." 
We get it – there's a lot of pressure to have a flawless Valentine's Day. That's why we put together our ideas for not-overly-cliché ways to celebrate the day of love. 
Have a picnic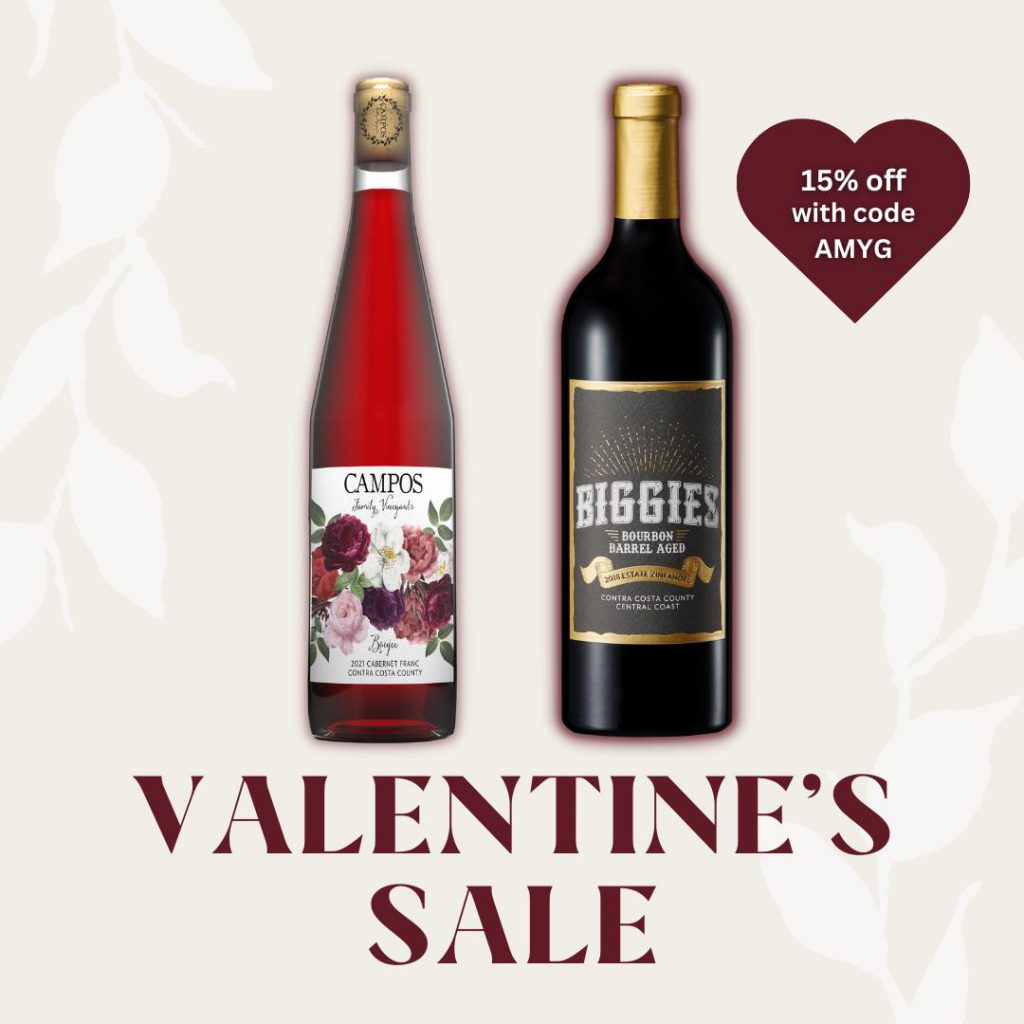 Whether it's your first Valentine's Day or your 30th, nothing says romance like a picnic in the park. Pack pasta salad, fresh fruit, and an Italian-style bread paired with locally-made Campos olive oil.
Complete your picnic with a couple of bottles of Boujee Cabernet Franc and Biggie's Bourbon Barrel-Aged Zinfandel. Get 15% off when you buy the pair as part of our Valentine's Day sale (use code AMYG).  
Want to leave it to the pros? Consider pre-ordering a charcuterie board to take with you. We like the Sweetheart Platter from Bumblequeen Catering.
Break free from tradition 
Because Valentine's Day 2023 falls on the least romantic day of the week (a Tuesday), you'll probably want to start your celebration a few days before or raincheck for the following weekend. Join us for a hilarious night of comedy and hypnosis on Saturday, February 11th, with appearances from nationally renowned comedy hypnotist Darin Frazier, award-winning comedian Tommy Lama, Stephanie Garcia, and Tommy Savitt. Or come enjoy pizza, live music, and a glass of wine with us as we celebrate National Wine Day on February 18th. 
Not the wine-and-dine type? Consider donating the money you would've spent on an expensive dinner or night out. If you need some ideas, The Temple Grandin & Eustacia Cutler Autism Fund and ALS Cure Project are near and dear to our hearts.
Round up your girlfriends for a Galentine's Day celebration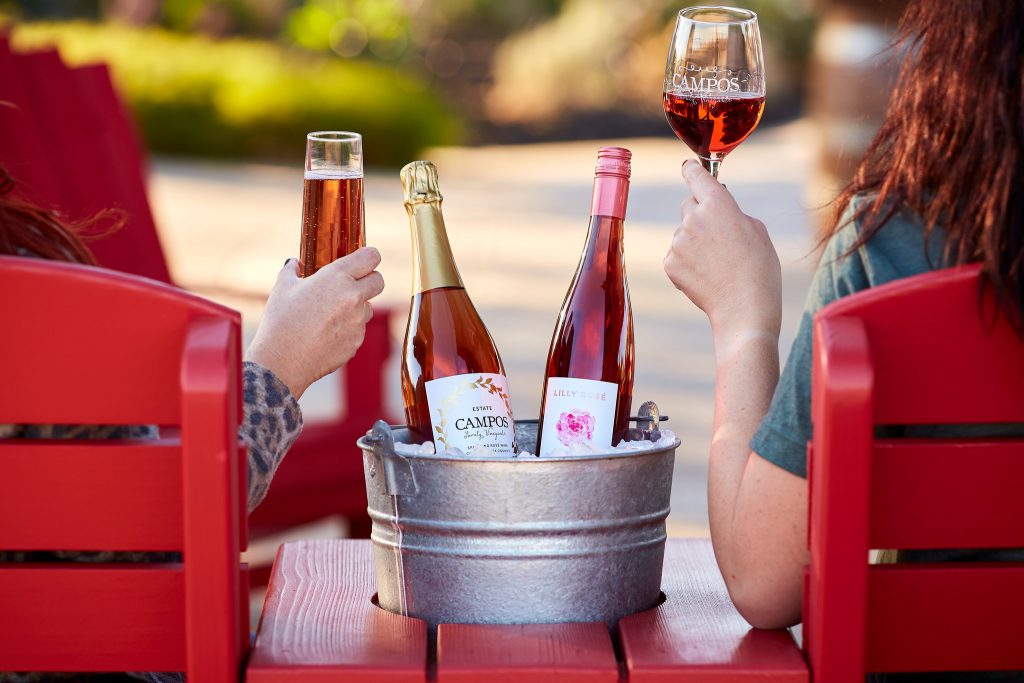 "There is nothing better than a friend, unless it is a friend with chocolate." —Linda Grayson
The perfect Galentine's Day celebration includes:
Complete the night with dessert
Name a dreamier duo: A take-and-bake from Tasha's Cookie Co paired with Campos Family Vineyards' Sparkling Rosé. Whether your day was laid-back or full of adventure, this combo is the perfect nightcap.