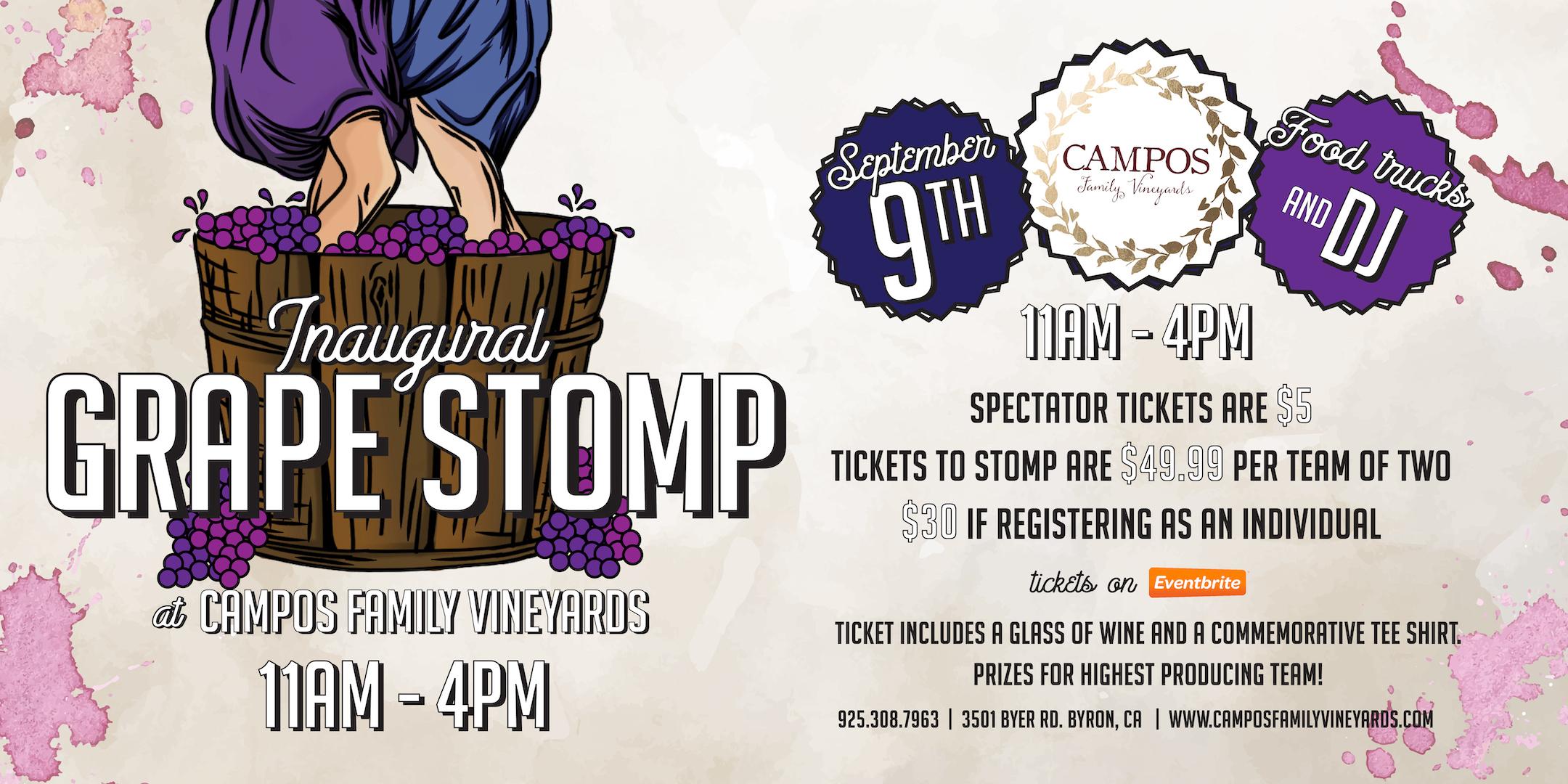 Grab a partner and Join us for our Inaugural Grape Stomp this September!
Grab a partner and join us for our first ever, Campos Family Vineyards Grape Stomp!
We will have 6 stations set up, which will consist of two people per station… You will have 3 minutes to crush as many grapes as you can with your feet. The winners of each session will square off at the end for the championship Grape Stomping win!
Tickets to stomp are $49.99 per team of TWO. If you wish to participate but need us to pair you up, select the individual ticket for $30.
Tickets to stomp include a souvenir tee shirt (per person) that you can dye with wine or grape juice, a glass of tap wine per stomper and a souvenir foot towel (one per team).
Spectator tickets are $5 and do not include anything but entrance to the event.
We will have a DJ and Food Trucks and will be serving wine all day!
Doors open at 11am
Grape Stomping to begin at 11:30am.
Property closes at 4pm.
**Stomping can be messy so please dress accordingly.**
No Dogs
Children welcome (with a spectator ticket)
No outside alcohol allowed. We will have a complimentary water station so you are welcome to bring refillable water bottles so long as they are EMPTY upon arrival.